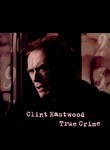 True Crime
Cast:

Clint Eastwood, Isaiah Washington, Lisa Gay Hamilton, James Woods, Denis Leary, Bernard Hill, Diane Venora, Michael McKean, Michael Jeter, Mary McCormack, Hattie Winston, Penny Bae Bridges, Francesca Fisher-Eastwood, John Finn, Laila Robins, Sydney Tamiia Poitier, Frances Fisher, Nancy Giles, Tom McGowan, Lucy Liu

Director:
Steve Everett (
Clint Eastwood
) is on the brink of ruining his marriage and journalism career with his alcoholism and womanizing when he's assigned to write a human-interest story about a death-row inmate (
Isaiah Washington
) -- and learns the conviction was built on shaky evidence. Now, with 12 hours left until the execution, Everett embarks on a quest to save a man he's convinced is innocent.
James Woods
and
Denis Leary
co-star.