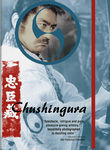 Chûshingura
Cast:

Director:
At the dawn of the 18th century, honorable Lord Naganori Asano (
Yuzo Kayama
) refuses to buy off a crooked official (
Chûsha Ichikawa
) and subsequently gets tricked into performing ritual suicide. Asano's masterless and displaced followers suffer humiliation and poverty while waiting for the chance to prove their loyalty by avenging their leader's death. This tense, deliberately paced drama is based on a venerable Japanese legend.