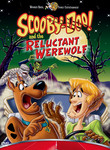 Scooby-Doo and the Reluctant Werewolf
Cast:

Director:
In need of a driver for the Monster Road Rally, Count Dracula transforms Shaggy (voiced by
Casey Kasem
) into a werewolf and tells him he's been chosen to drive in the monsterrific cross-country road race. The reluctant Shaggy agrees -- under the condition that if he wins, Dracula will turn him back into his human state. Dracula accepts the offer, and Shaggy and Scooby hit the road against such scary competitors as Frankenstein and the Mummy.