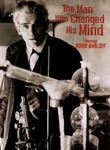 The Man Who Changed His Mind
Cast:

Director:
Scientist Dr. Laurience (
Boris Karloff
) has colleagues who respect his work and value his research. But when they suddenly snub the extensive work he's recently done, this causes him to go a little crazy. Upset by such rejection, he uses them to test one of his newest inventions, a machine programmed to switch the minds of people around him without their knowledge. Among the victims are his rivals and the fetching Dr. Clare Wyatt (
Anna Lee
).