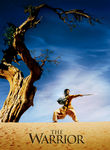 Shot on location in the deserts of Rajasthan and the Himalayas,
Asif Kapadia
's award-winning drama centers on Lafcadia (
Irrfan Khan
), the local despot's ruthless head warrior. Just as he's about to kill a girl, Lafcadia experiences a moment of enlightenment. He renounces his ties to the warlord (
Anupam Shyam
), who sends his army of brutes after the deserter. Tragedy ensues, and Lafcadia embarks on a personal journey of redemption.