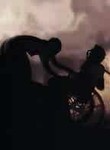 It Is Fine! Everything Is Fine.
Cast:

Director:
Director
Crispin Glover
follows up his audacious What Is It? with the story of Paul (
Steven C. Stewart
), who's transported from his wheelchair-bound life into a fantasy world where he's the charming, virile and sometimes cruel center of attention. As Paul descends deeper into his imagination, Glover's film challenges notions of ability and desire. Stewart, who also wrote the script, had cerebral palsy and died shortly after filming wrapped.