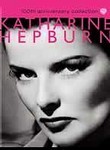 Sylvia Scarlett
Cast:

Director:
Disguising herself as a man, Sylvia Scarlett (
Katharine Hepburn
) boards a ferry with her improvident father (
Edmund Gwenn
) to smuggle some expensive stolen lace and sell it for a handsome profit. But complications ensue when the duo hooks up with a rakish jewel thief (
Cary Grant
). This classic comedy is notable in part for a then-scandalous on-screen kiss between Hepburn and her female co-star, Dennie Moore.